Leonard Cohen: Stars pay tribute to influential singer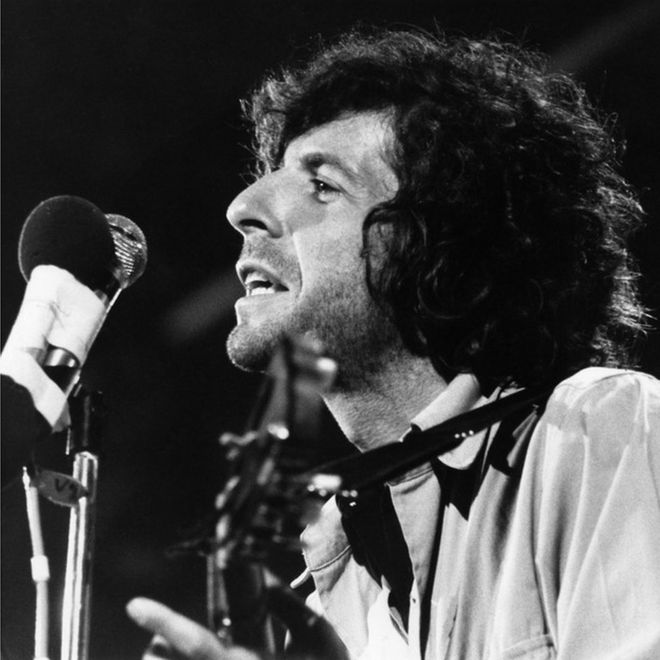 Musicians, authors and politicians have paid tribute to singer Leonard Cohen following his death at the age of 82.
"Anyone looking at an empty page trying to write a song lyric sits in the shadow of the mountain that was Leonard Cohen," he wrote.
"His ability to conjure the vast array of human emotion made him one of the most influential and enduring musicians ever."
Israel's Prime Minister Benjamin Netanyahu also paid tribute, describing him as "a great creator" and "a talented artist".
An impromptu vigil has been held outside the singer's Montreal home, with fans lighting candles and leaving messages and flowers.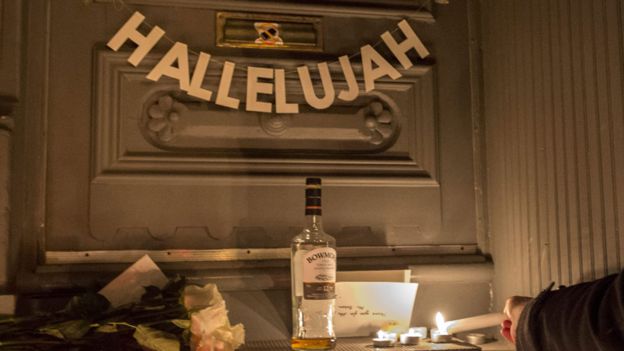 Alexandra Burke, whose cover version of Cohen's Hallelujah was the Christmas number one after she won The X Factor in 2008, said: "Leonard Cohen, a lyrical legend, a man who will continue to inspire. A voice that will always live on. Thank you for the memories."
'Musical touchstone'
Neil Portnow, chief executive of the Recording Academy, which celebrates music through the Grammy Awards, described Cohen as "one of the most revered pop poets and a musical touchstone for many songwriters".
"His extraordinary talent had a profound impact on countless singers and songwriters, as well as the wider culture," he added.
"He leaves behind a legacy of work that will bring insight, inspiration and healing for generations to come."
BBC DJ Mark Radcliffe said Cohen had been "incredible to watch" when he performed at the Glastonbury Festival in 2008.
"There were 70,000 people in front of that stage but he made it feel like a tiny club," he recalled.
Like the late David Bowie, he went on, Cohen had "made great music right to the end with the enigma intact."
Producer John Lissauer, who worked with Cohen on such albums as New Skin for the Old Ceremony and Various Positions, said he had been "an iconic figure."
Appearing on the same programme, former chancellor Lord Darling said seeing Cohen play a gig in London had proved uplifting as he coped with the financial crisis.
"It's no surprise he inspired so many people."
'Cohen set the standard'
Other actors to have paid their respects include Annette Bening, who described Cohen as "the most inspiring performer" and "a genius".
"I've never met someone who took much care with his phrasing and words," he said. "He could say the darkest things about the human condition, but lace it with a humour that made it palatable."
Singer Frank Turner, appearing on the same programme, likened Cohen's songs to psalms - "perfect creations that felt like he had discovered them rather than wrote them."
"He sets a standard for all songwriters everywhere," Turner continued. "He wrote words that will stand the test of time and give the rest of us something to aspire to."